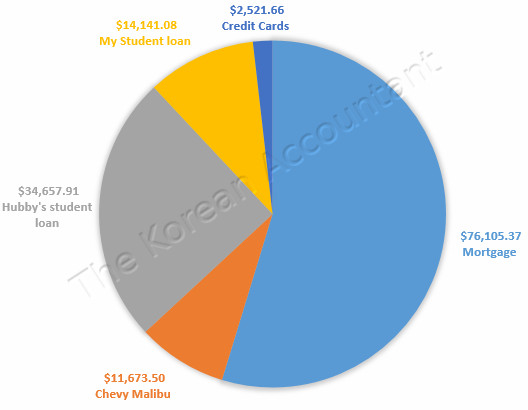 Back in January, I wrote about my current debt situation, and made a plan to pay off my 2006 Mazda6 by September. Now that September has come and gone, it's time to provide an update on my debt repayment plan. We currently owe $76,105.37 on the house, $11,673.50 on the 2012 Chevy Malibu, $34,657.91 on my hubby's student loan, $14,141.08 on my student loan, and $2,521.66 on our credit cards, for a total of $139,099.52.
While I was on track to pay off the Mazda by September, I discovered a little rust on the quarter panels of my car in early spring. Then in July, I spotted a little bubbling in the paint, which is pretty much the kiss of death in terms of rust. Once I got it into the shop in September, with just over $1,500 left on the loan, as previously planned, I got the phone call from the mechanic telling me it would cost me almost $3,000 to cure the rust problem. I immediately told them to put the car back together without working on it, and I would pick it up in the evening.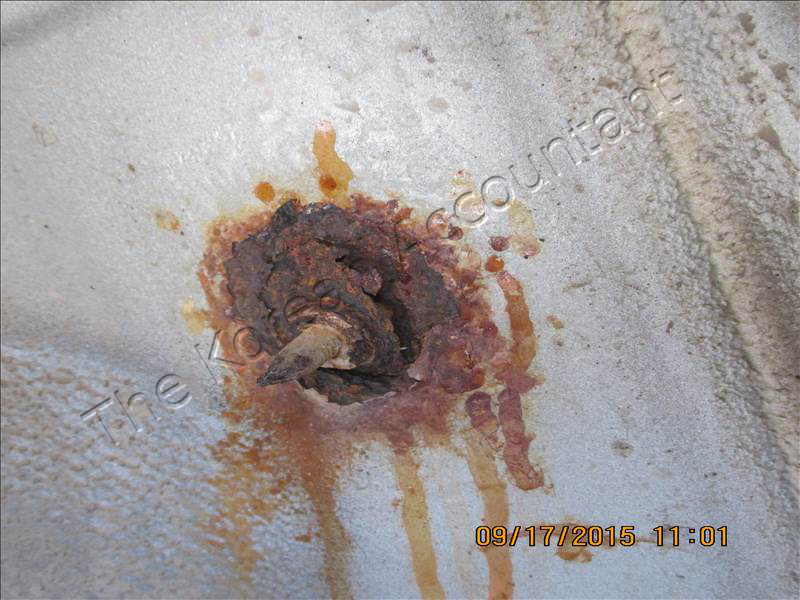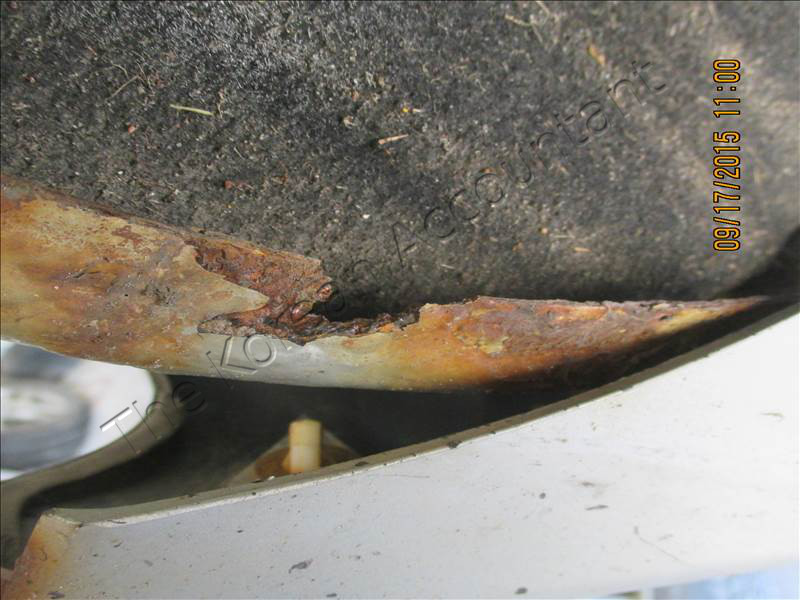 After discussing it with my hubby, we decided to make the last payment of $1,500, as planned, and try to sell the car after this winter. As luck would have it, the next day I happened to come across an advertisement to lease a brand new 2015 Honda Civic for $0 down, $190 a month for 36 months. No rust, barely 40 miles on the car, and not even a year old. After the test drive two days later, I was sold. On top of that, the dealer offered me $3,400 for the Mazda. Not only would that cover the final payment on the Mazda, but it also covered the $1,400 in taxes (thank you NY for high taxes), acquisition fees, and first lease payment, and put another $500 in our pocket, which we will put towards the new car.
A little part of me was disappointed that I still have a car payment, albeit $40 less for the Honda ($190) than the Mazda ($204.99, but I was making $230 payments until I started making $1,500 payments), but I also did not anticipate rust in my payment plan. In addition, being that the Mazda was 9 years old with 62,000 miles, I'm sure bigger maintenance issues were waiting to happen. With the Honda, I shouldn't have any maintenance issues during my lease.
Since I am locked into a three year lease, I will now put my $1,500 payments towards my student loan, which has the second highest interest rate of all our loans, of 6.55%. Our credit cards actually have the highest interest rate of 11.99%, but I like to carry a relatively small active balance on our credit cards, to keep our credit history active. At $1,500 a month, I will pay off my student loan by July 2016.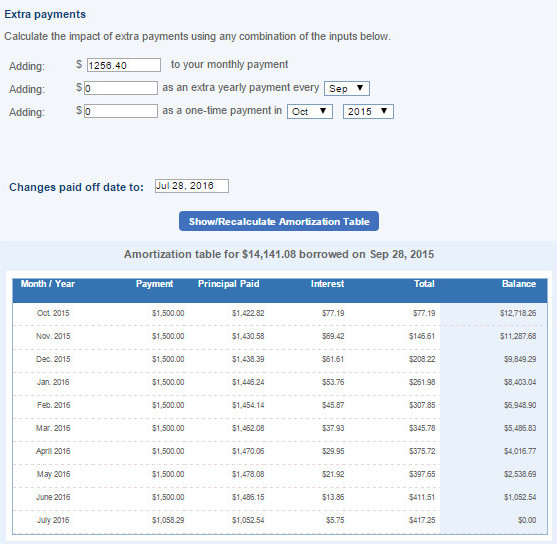 On another note, while I was checking the statements for my loans to verify the balances, my eyes practically bugged out when I saw that my hubby's student loan was $34,657.91, over $4,000 more than I had stated in January. At the time, I had estimated my hubby's student loan balance, and hadn't looked beyond the current payment due section.  For as debt concious as I am, I was very disappointed in myself for not reading his loan statement, considering I read all our other loan statements cover to cover. The lesson here is read your statements.
Please follow and like us: