I have been putting off a trip to Disney World for a few years now, mostly because I didn't want to spend a lot of money on a trip that my toddler may not remember. But then one day in May, when I was at a client's office for an audit, we were talking about Disney, the client said "Don't wait too long. You don't want her to be too old that it won't be magical." Almost immediately, I started researching the best times of the year to go to Disney.
While the best time to go is while school is in session, as a staff accountant at a CPA firm, I am unable to take vacation during tax season, which is February to April. That leaves September to early November. December is too close to the holidays. My friend from Sarasota, FL advised me to check out the budget airline Allegiant Air, since it has a direct route from Elmira, NY, (which is about an hour from my home), to Orlando, FL.
I noticed that they also have a route from Elmira to Tampa Bay, FL, about an hour from my friend's house.
While the October prices were pretty good, when I changed the dates to September, the prices dropped even more.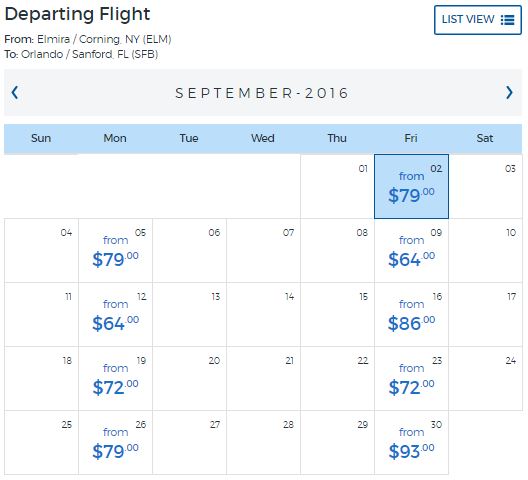 Then when I changed the destination city from Orlando to Tampa Bay, the prices dropped a little more.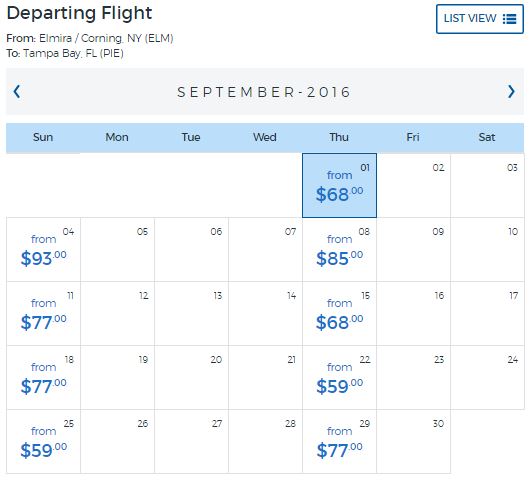 But before I made a decision on the flights, I took a quick look at hotel prices for the end of September, just to make sure that the savings on the flights weren't wasted on an expensive hotel.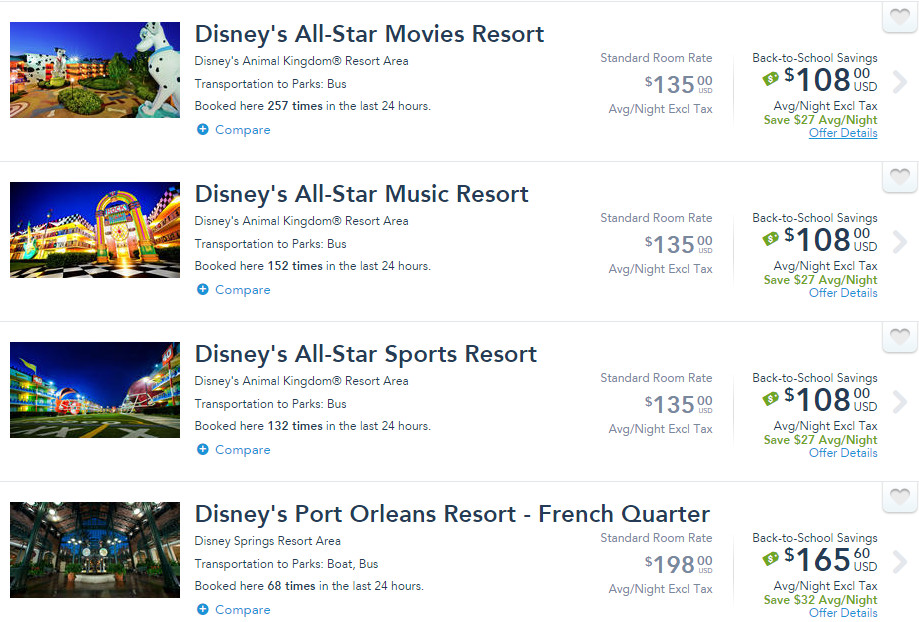 Since the hotel prices in September aren't too bad, I picked the departure date of Sunday, September 25, and the return date five days later, Thursday, September 29, to give us a few days to adjust back to normal life before returning to work. Plus, it's cheaper to fly during the week than the weekend.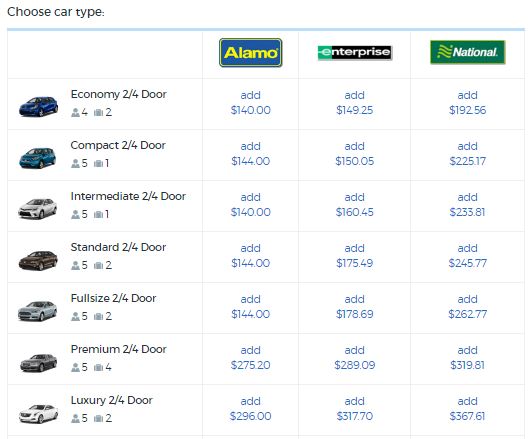 To get around Florida, I took advantage of the rental car packages that were offered with the flight, and reserved a compact 2/4 door car from Enterprise for about $150, rather than the regular price of around $200.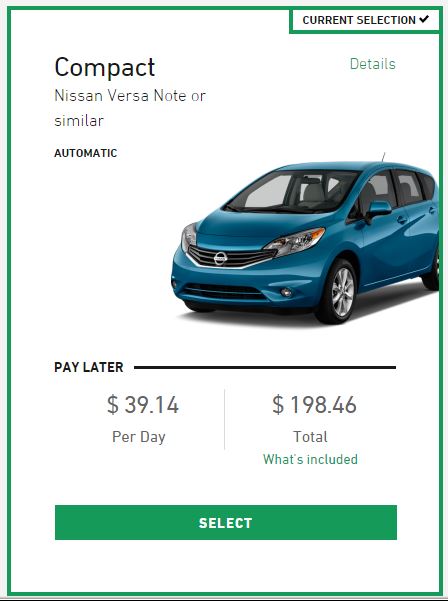 Now, of course, here is how the budget airlines keep their prices low, the countless fees. There's the segment fees, taxes, PFC (what is that?) 9/11 security fee, carrier usage charge, seat selection fee (literally, choosing the seat on the plane), and the credit card surcharge (no way was I going to use a debit card for this internet purchase).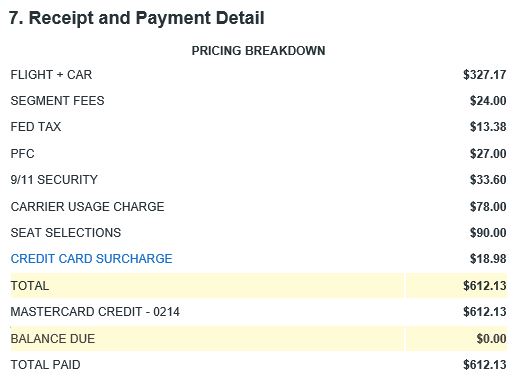 But despite all those fees, I still got three round trip flight tickets and a rental car for five days for just over $600.
The next step is to book the hotel at Disney, so as not to commandeer my friend's house in Sarasota.
Please follow and like us: