Category Archives:
Running
I ran my first New York City half marathon on March 20, 2016.

As painful as it was on my 34 year old knees, I will definitely do it again.
The process started back in November 2015, when I entered the lottery with the New York Road Runner (NYRR) Association, the organization that holds the half marathon and full marathon, among many other runs and walks. If you are not a lazy runner like I am, three hours and eight seconds flat (which included a porta potty stop and taking pictures), and can finish a half marathon in under 90 minutes, you get guaranteed entry into the half marathon. Or if you are a philanthropist, you can enter to run it for one of NYRR's charities. Otherwise, you have to enter the lottery and wait patiently for December 10, lottery day. As soon as I got to work that day, I brought up my email, credit card account, and NYRR account in Google Chrome, hitting refresh every 5 minutes, hoping to see either an email, credit charge of $128, or the acceptance in my NYRR account.

Just like they said, the credit card charge showed up first, and I was in.
Tick tock to March 19, 2016, I took the LIRR from my parents' house on Long Island into Manhattan, picked up my bib at the expo, and checked into the hotel (on that note, ALWAYS bring the payment receipt if you have prepaid for a hotel).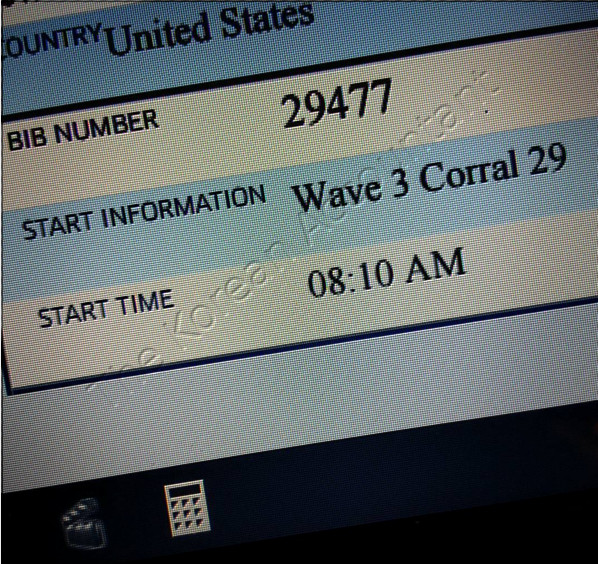 Around 5pm, I left the hotel for a nearby pizzeria, got some night and morning stuff from a nearby store, and headed back to the hotel. To keep the night low key, I gave myself a mani-pedi, and went to sleep around 10.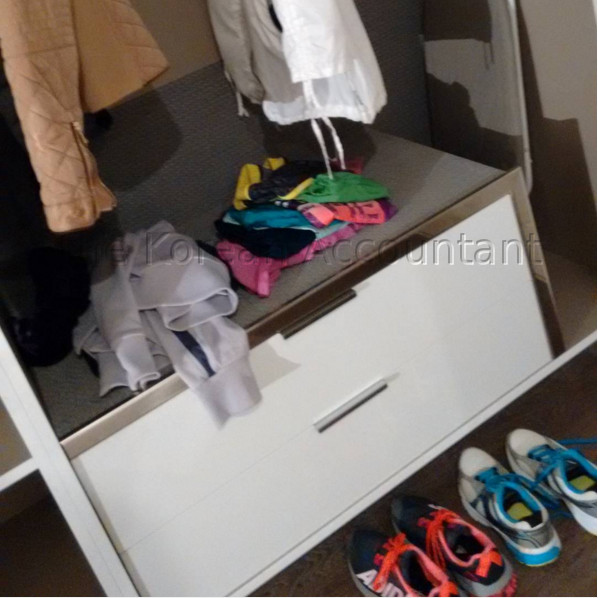 The morning of the run, I was up at 5am, got in my running gear (layers!), had a mini bagel with peanut butter, greek yogurt, and fruit smoothie, stuffed my pockets with a Clif bar and Power bar, kissed my sleeping hubby, and was out the door by 6am.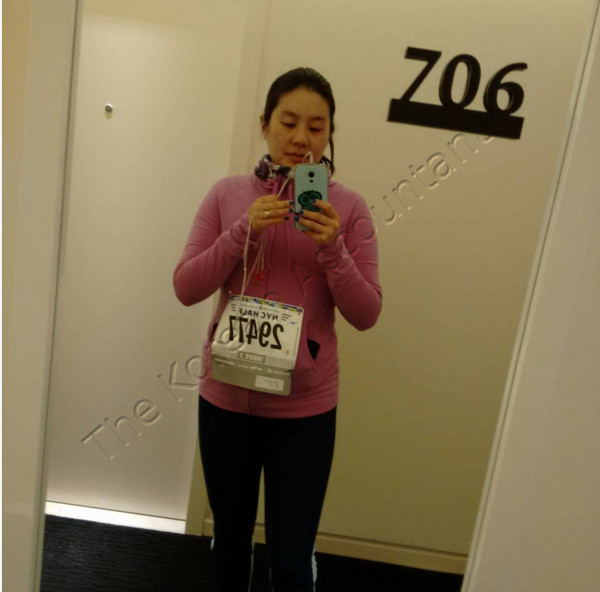 One hour goes by pretty fast when you are prepping for a run, even when you have prepped everything the night before.
It was still dark at 6am, so I couldn't find a subway station, and ended up walking from my hotel on west 27th street to Penn Station on 34th street, which isn't that far. I got a large coffee on the way, which helped me warm up in the 30 degree weather. As I waited for the subway at Penn Station, every now and then I would get a "Good luck!" from a nice stranger. The subway also started to fill up with other runners.
It was daylight by the time I hit the streets around 59th street. I just followed the crowd from the subway station to Central Park, where I could see the lines forming to get passed security. Thank goodness I decided against bringing the clear bag that all the runners got at the expo, as the guy in front of me was told to move to another line to get his bag checked, which put him back to the end. Security check was easy, and I followed the signs to my corral. The walk from security to the starting gates was the coldest, as there weren't any buildings to block the wind.
In the corral, I stretched and danced in place for 30 minutes to keep my limbs limber and stay warm. Even though 8:10am was my starting time, I didn't actually cross the starting line until around 8:20am. You don't realize just how hilly Central Park is until you've run around it for 6 miles. At mile 7, we were finally out of the park, and into the heart of Manhattan.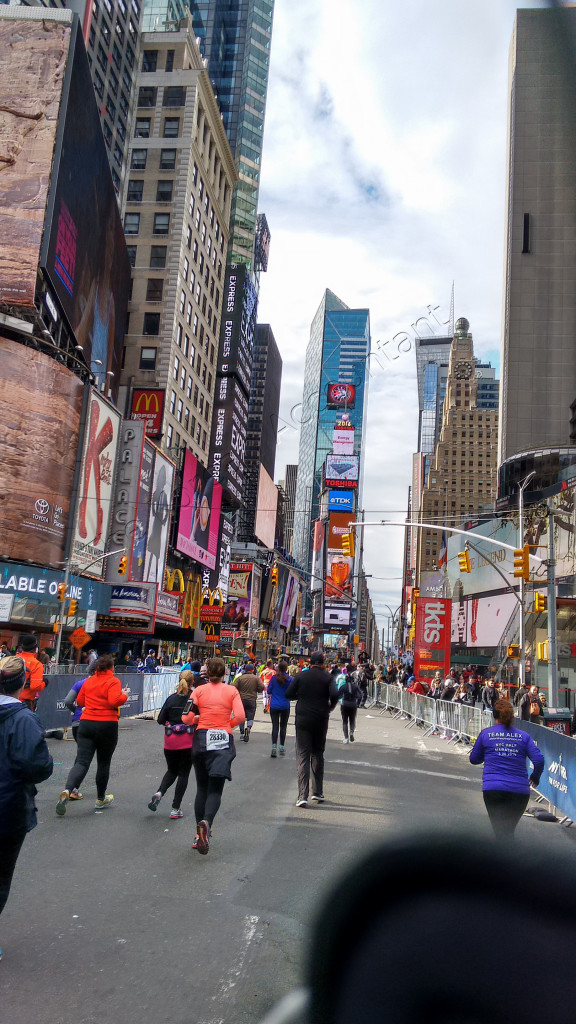 Times Square at 42nd street was definitely one of the best parts, running (and walking) in the middle of the streets of Manhattan, dodging the cracks in the asphalt.
After the Freedom towers and the potty stop around mile 10, my knees started to hurt, and I had to stop every quarter mile to stretch them out. I was able to block out the pain when we approached the Battery Park Tunnel. At this point, I started to feel a little less tired, because I knew the finish line was waiting for me just over a mile beyond the tunnel. The end was so close, so I couldn't let the tiredness take over now.
As soon as I crossed the finish line, I forced myself to keep walking. Stopping suddenly after running for so long is actually worse than continuing to walk or jog. Plus, I had to high tail it back to the hotel so that I could shower and check out by noon, which was 40 minutes away.
The walk from the finish line to the subway and hotel was the hardest part. Going up and down the stairs of the subway stations was painful, especially on the knees. I remember thinking "This must be what knee arthritis feels like for the older people. It SUCKS." And when I pulled out my metrocard, I noticed my drivers' license was missing, probably lying in Central Park somewhere. Some underage Asian girl just got lucky.
Despite the pain, it was totally worth it, and I would do it all over again. Perhaps I could ask the nice people at NYRR not to have it during the heart of tax season?
Please follow and like us: