Category Archives:
DIY Projects
I asked my 3 year old what she wanted to be for Halloween.  I suggested the characters from her favorite TV shows, including Blue from Blue's Clues, Daniel from Daniel Tiger's Neighborhood, and Fig the Fox from Tumble Leaf. But no, she picked a dragon. I don't know why a dragon, but apparently it's much cooler than a dog, tiger, or fox. So I put on my DIY cap and rummaged through my inventory of crafting supplies. To my delight, I found some old cereal boxes. I figured I would make a bunch of spinal plates out of the cardboard, wrap them in felt, attach them to a long strip of the same felt, and attach the entire strip of spinal plates to a hoodie.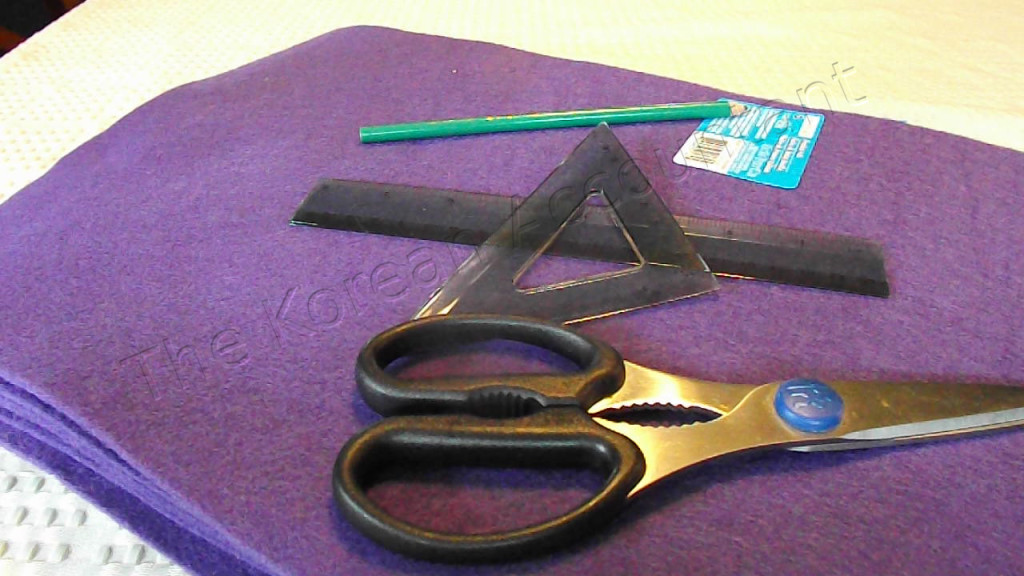 Along with the cereal boxes, I also grabbed my rulers (triangle and straight), a pencil, a marker, a scissor, and a hot glue gun. I went to AC Moore and purchased several pieces of felt. I picked purple because it is Lilly's favorite color and it was marked down to a clearance price. I also stopped by Target and got a new hoodie to use for the costume, so it would feel completely brand new. Once I got home, I spread my supplies on the dining room table and got to work.
Making Dragon Spinal Plates
Open up the cardboard boxes. Try to open them at the seams rather than cutting them open.
Using the triangle ruler and a pencil, draw on the cardboard twice as many spinal plates as you'll need.  
Cut out all the cardboard triangles.
Place two triangles together on a sheet of felt along the legs of the triangles, to form a bigger triangle (this is why you made twice as many cardboard triangles than you needed).
Cut out the bigger triangle out of the felt, adding at least a one inch border around the entire felt triangle.
Repeat steps 4 and 5 until you have made enough felt spinal plates.
Fold each felt spinal plate in half and hot glue along the open pair of legs to seal them.
Cut off about an inch of the cardboard triangle along the hypotenuse and insert the shortened cardboard triangle into each felt triangle. The cardboard will support the felt and keep it from getting crushed.
Once all your felt spinal plates are assembled, cut as many strips of felt as you'll need to make one strip long enough to fit all the spinal plates. The strips should all the same width, at least 2 inches wide.
If needed, glue the strips together to make it long enough for your dragon's head, body, and tail.
Hot glue each spinal plate to the strip. If needed, cut a little opening along the folded leg to make it easier to glue the spinal plate to the strip.
Once all the spinal plates are glued down, fasten the spinal plate strip to the hoodie. I used safety pins.
At this point, I showed Lilly her costume, and she loved it. She wore it for a full one minute yelling "Roar, I'm a dragon!" and then continued playing with her legos. As I took it off her, I realized that the costume would need wings to make her look more like a Lilly dragon and less like a Lilly dinosaur. So I grabbed more cereal boxes and went back to the dining table.
Making Dragon Wings
Open up more cardboard boxes, preferably at the seams.
Sketch a wing onto the cardboard using a pencil.
Cut the wing out of the cardboard.
Trace that wing onto another piece of cardboard and cut it out.
Trace each cardboard wing onto a piece of felt, adding a one inch border around the wings.
Cut out the felt wings.
Repeat steps 5 and 6. You should now have two cardboard wings and four bigger felt wings.
Join two felt wings along the seams with the hot glue gun, overlapping them by an inch.
Center the cardboard wings on top of the joined felt wings.
Place the other two felt wings on top of the cardboard wings and hot glue the felt seams closed.
Cut off any unevenness.
Slip the wings between the hoodie and the spinal plates strip.
Fasten everything together.
And you've got yourself a cute little dragon. Trick or treat!
Please follow and like us: