Category Archives:
Careers
I was laid off on a Monday. Three weeks and four days later, on Friday at 4:55pm, I got the phone call that I had been waiting for all week, I got the job. Thankfully, a job aligned with my career path.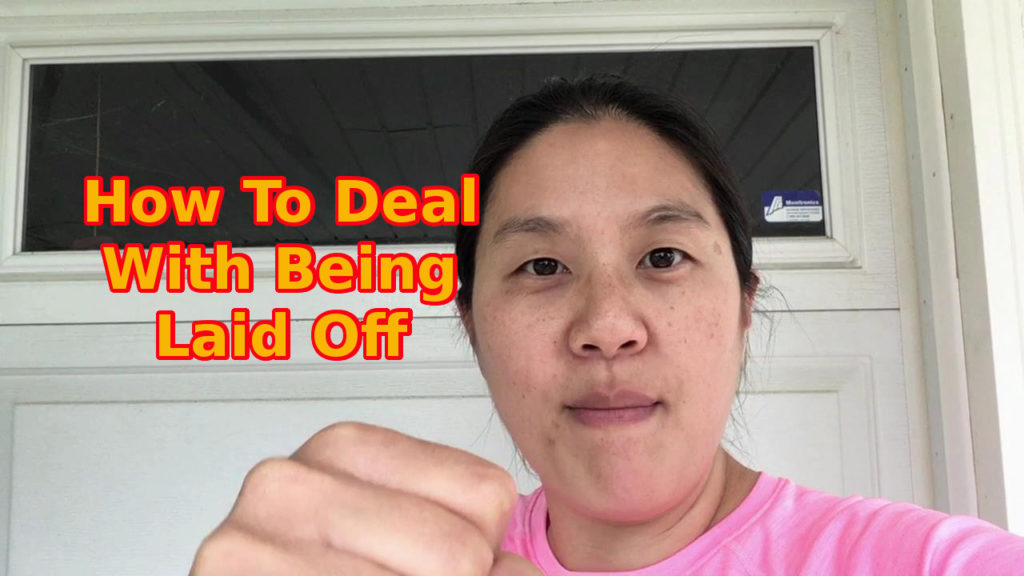 Here are the top 10 ways I dealt with being laid off.
10. As an introvert, I dislike the word networking to no end. But networking does not necessarily mean attending expensive events where you have to put on a smile to disguise your bad mood. It could be as simple as telling some friends that you're looking for a job. My hubby told his friend, who told a mutual friend. A week after I was laid off, I was sending my resume and cover letter to the mutual friend so he could pitch me to his boss for an unadvertised position that was in my field and a step up in my career.
9. If you had health, vision, or dental insurance, and are due for any kind of check up, make that appointment ASAP. I had one week between being laid off and my health insurance terminating (without taking the COBRA option), so I made a doctor's and eye doctor's appointment within that time frame so it would be covered.
8. Thank goodness I had a current copy of my resume on file.

It saved me from having to create one from scratch during my most emotional period of my unemployment. I was able to apply to jobs almost immediately. Even if you don't have a current one, always save an old one so you have a starting point. It's really annoying to have to go hunting for dates of prior employers.
7. I kept everything given to me when I was laid off. Since I received severance pay, the unemployment division requested a copy of my severance notice, which was given to me at lay off.
6. I applied for unemployment the next day. Besides that (in New York) there's a three week waiting period before you receive any unemployment benefits, the unemployment office will question as to why there was a delay in filing for unemployment.
5. Since I worked in a professional office, I always had a suit ready to go, except for the dog fur I cannot seem to get rid of. But if you don't have one ready to go, get one. During my second week of unemployment, I got a call on Wednesday (which I knew was coming) asking if I could interview Thursday, giving me 24 hours' notice. I don't use dry cleaners, but I assume requesting a suit for same day dry cleaning is not cheap.
4. I used multiple sources for my job searches. Specifically, I checked CareerBuilder, Indeed, and LinkedIn every day.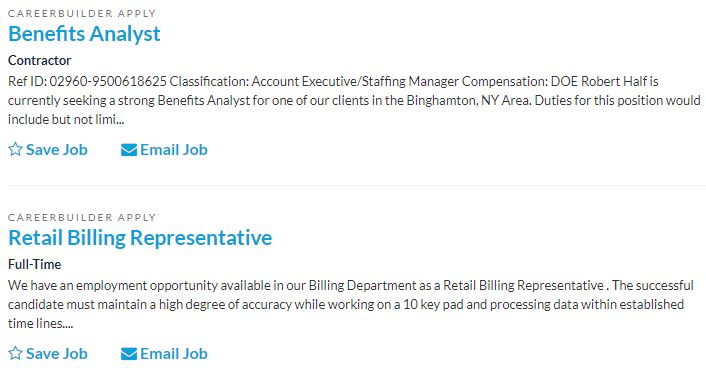 There were a few times where I found a job on one job board before the others. In fact, my first interview came from a job that I found on LinkedIn but not the other two (don't forget to update your LinkedIn profile too). I also checked the company websites of bigger employers in my area.
We've now reached my top three strategies in dealing with being laid off. If you couldn't, or didn't, do any of the previous strategies, don't feel like it's too late. From this moment on, you can implement the following top three strategies to end your career rut.
3. I didn't apply to just any job. I chose quality over quantity and looked at jobs that are directly in my field, the ones that I would naturally progress to in my career. I knew I would get a job fairly quickly since I had many desirable skills and responsibilities that an accountant should have. In additional to quality of the job, I also paid attention to the quality of my resume and cover letter by tailoring each one to the job I was applying for my using the same keywords that the job description used. And if given the option, definitely write that cover letter.
2. I had coping mechanisms for dealing with any negative, sad, or depressing feelings. Those kinds of feelings can be a real mood killer and result in an entire day being wasted if not kept at bay. Whenever I started feeling sad, tired, or just generally unproductive, I would either walk the dogs (which they love) or exercise by running or punching my punching bag.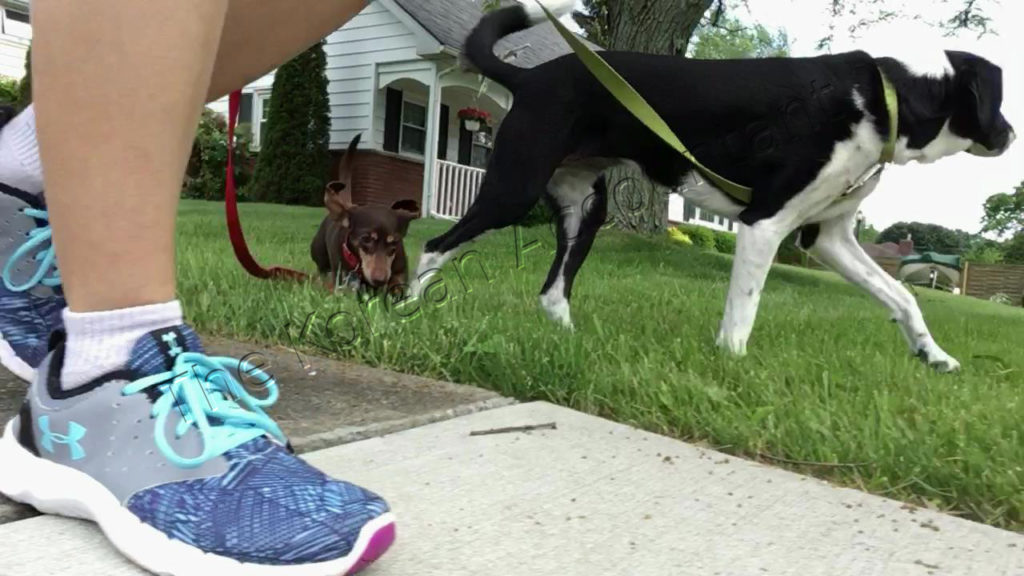 Whenever I feel spacey or tired, I usually walk the dogs as a way to break out of that headspace anyway.
Related Post: 9 Reasons Why I Run
And we've reach the #1 piece of advice I can provide in dealing with being laid off:
1. I kept my schedule as close to my working schedule as possible. I got up around the same time, went to bed around the same time, and tried to keep myself occupied in between. I still dropped off my daughter at daycare as a way to get out of the house and feel productive. I applied to jobs in the morning, walked the dogs and exercised (or did yard work) in the afternoon, and did errands or worked on projects that I had wanted to do for a long time. Throw in an interview here and there, and I'd say I haven't been much of a couch potato during my fake vacation, my faux-cation.
So there is my list of top 10 strategies I implemented to handle my lay off and get a job. By the time I start my new job, it will be a six week vacation, which was mostly paid between my severance, my vacation time that was paid out, and my unemployment benefits. Not bad for being laid off.