It has taken me 5 years to reach this point, but I can finally say that I love running. I love to throw on my running shoes and do a quick run around the block, or do a round trip of 4 miles at the Vestal Rail Trail.
I usually run 2 or 3 times a week. Any more, my body feels old and tired. Any less, I get irritable and easily frustrated, which is my internal cue that I need to pound that pavement.
Here are my top 9 reasons why I love to run.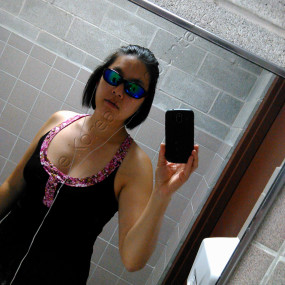 1) It's a great stress reliever. Running has been one of the best stress relievers I've ever had. I always end a run feeling much more relaxed and like I can overcome whatever was bothering me before my run.
2) It's a great excuse reason to buy music. I am able to justify a CD (or digital album) purchase if it's to pump me up to run. The last album I bought was Calvin Harris' album 18 Months, last month. I also bought Monkey Business from the Black Eyed Peas a few weeks before I ran the Binghamton Bridge Run Half Marathon back in May, my first half marathon ever.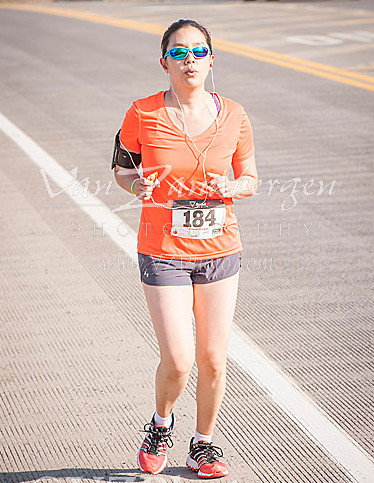 3) It's also a great excuse to buy running apparel, sneakers, and gadgets. I love bright and loud sneakers. And running sneakers definitely fit that description. I am able to rationalize spending $50 on running sneakers because quality matters when it comes to foot support. There are many great brands out there, but my favorite ones are Reebok and K Swiss. They have great sneakers for a reasonable price. As for running apparel, I love Danskin, which I get at Walmart. Danskin's stuff is really comfortable, at half the prices of Under Armour, who I also love.
4) I look good. I know it's vain, but I will admit that I love how toned my legs are. I have never been this fit and felt this positive about my body image.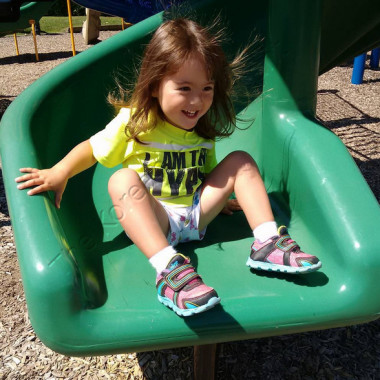 5) Positive role model for my young daughter. I want Lilly to make exercise a regular part of her life, and recognize that hard work is a matter of mind over body. Lilly will sometimes ask me to go running with her, so that I can push her in the jogging stroller. And if I stop for too long, she will say "Go mommy, go!"
6) My pack of dogs. I have three dogs, and just like all dogs, they love their walks and runs. When I really want a challenge, I will take Lilly and all three dogs speed walking with me around my neighborhood. We live in an elevated neighborhood, so even a lap around the block with a jogging stroller weighed down by a toddler and three dogs will get your heart rate going.
7) Forces me to eat better. Certain foods help my running performance, and other foods hinder my performance. For example, pancakes, eggs, and french fries are foods that definitely hinder my running. Oatmeal, yogurt, and of course, plain pasta, are foods that help me run better.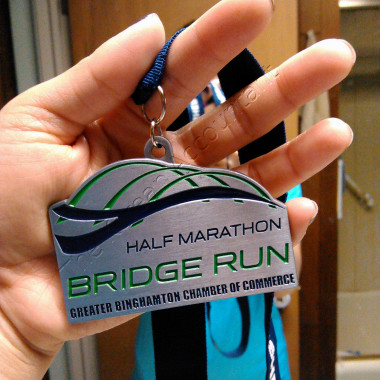 8) I focus on work better. Regular exercise has helped me set and work towards some long term goals I've had, including my career and saving money. I have a little money saved, very little credit card debt, and even picked up a part time teaching position for a little extra income.
9) Exercise is important. Blah, blah, blah, physical activity is good for you. Especially with Binghamton, NY high on the list of the fattest cities in the US (although this list is a couple years old now).
What are some of your reasons for running?
Please follow and like us: