Payday is every Friday, which works great for me. Firstly, getting paid is always awesome. Secondly, it serves as a great reminder to pay my credit card every week. Which leads me to the 9 reasons why I pay my credit card every week.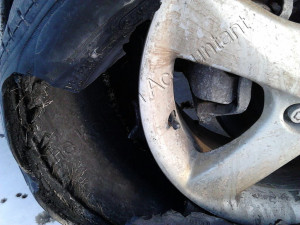 1) I Know I Have The Cash. Paying the credit card on payday ensures that I have the cash to pay it. I also pay, at the minimum, the amount I charged on the card that week. There are, of course, exceptions to that rule of thumb. Especially when the expense is for an unexpected car repair, like when I blew a tire on my Mazda6 a few weeks ago on the way to work. Or something like that.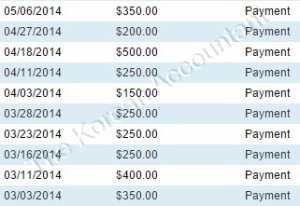 2) Smaller Payments Are More Manageable. Payments around $200 every week are much more manageable than one payment for $800 (4 weeks at $200 every week). I don't have to make sure I have enough money in the bank account at the end of the period.
3) Ensures That I Pay On Time. Weekly payments ensure that I pay my credit card on time, or even early. I can avoid the evil late fee. And even if I decide to skip a weekly payment for any reason, chances are the minimum payment was already made.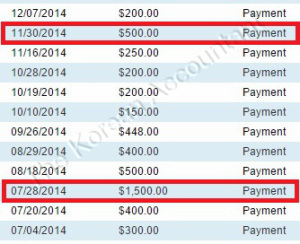 4) Keeps My Spending Down. I can tell if I'm spending too much when I'm checking my balance every week. If my monthly statement balance doesn't go down, or it slowly goes up, then I'm relying too much on the plastic.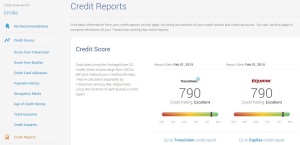 5) Increases My Credit Score. I have excellent credit (which I checked at CreditKarma.com), which delighted the mortgage loan officer when my hubby and I got our first mortgage last year. Frequent payments have a positive effect on the credit score.
6) Makes The Credit Card Company Happy. I never call them, and they never call me.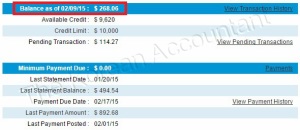 7) Keeps My Credit Card Balance Low. Frequent smaller payments keeps my credit card balance low. It's a much nicer feeling to see a balance of a few hundred dollars rather than a few thousand dollars. And with a lower average credit card balance comes a lower credit utilization rate.
8) Decreases My Credit Utilization Rate. Low credit utilization rates are a big factor in determining a person's credit score, which brings me back to #5. Your credit utilization rate is the ratio of your credit balance to your credit limit. For example, since my total credit card balance is currently $268.06, and my total card limit (across my 3 credit cards) is $14,200.00, my credit utilization rate is 2% ($286.06/$14,200.00). Your credit utilization rate should not exceed 30%.
In addition to a low credit utilization rate, a low credit card balance also results in lower interest.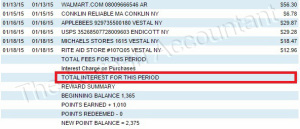 9) Lower Interest Cost. One of the most effective ways to lower your debt is to reduce your interest expense. Paying interest is basically throwing your money away, to the benefit of someone else. The bank, the credit card company, or the dealer where you bought your brand new car. Since the interest on my credit card is relatively low, if not zero, I'm able to use the money that would have paid for interest to pay off something else, like my Silver Bullet.
And on that note, it's time to make a payment. For all the preaching I just did about paying my credit card every payday, I totally forgot to do it this past Friday.
Please follow and like us: