Last year, for the first time in my working life, I had to pay taxes in April when I filed my tax return. It was largely attributed to the fact that both my hubby and I did not carry health insurance for ourselves, thus resulting in a health care tax. To prevent a repeat of that scenario this year, I employed four strategies that increased my tax refund.
As a way to decrease our taxes owed last year, my hubby and I made $4,500.00 in IRA contributions right before April 15. Even though we made the contributions in 2016, it counted towards our 2015 taxes, thanks to the IRS' attempt to foster retirement savings. You're allowed to deduct your IRA contributions, among other deductions, from your income, in calculating your AGI and taxable income, thus lowering your taxes.
Related post: Understanding The 1040 Individual Tax Return
Related post: It's Never Too Late To Save For Retirement
We've done this twice now, for our 2014 and 2015 taxes, both right when we filed our taxes. Rather than waiting until the last moment like I do, you can make small regular contributions throughout the year to ease the cash flow burden it creates in April. Just keep in mind there are IRA contribution limits every year.

The limit for 2016 is $5,500.00 for those under 50, and $6,500.00 for those 50 and over.
When I changed my employer in February 2016, I made a mental note to set up a 401(K) contribution as soon as I became eligible in six months. In the second week of August, I had HR set up my retirement account, and have even increased my contribute rate since then. My hubby also contributes to his 401(K), although at a much lower rate than I do.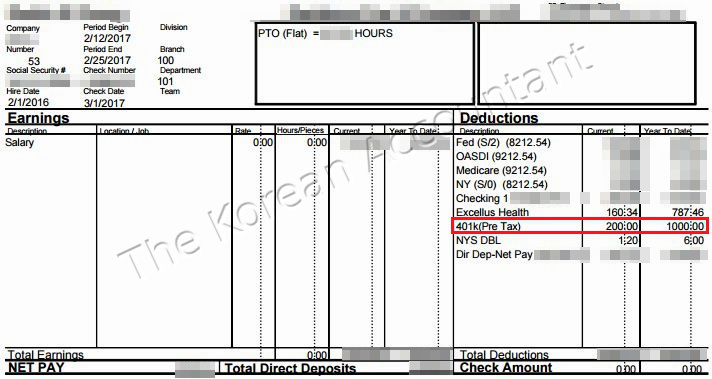 401(K) contributions basically lower your taxable wages by deferring a portion of your income to your retirement account. So if your salary is $50,000 a year, and you contribute 10% to your 401(K), which is currently my contribution rate, the wages you put on your tax return is actually $5,000.00 less (10% X $50,000.00) at $45,000 a year, with the $5,000.00 deferred to a future year, when you withdraw the money from your 401(K). As a word of caution, withdrawing from your retirement account, whether an IRA or 401(K), could result in huge tax penalties, so do your research first.
When I started my new job last year, I filled out the W4 in a way that allows the most taxes to be withheld from my paycheck. A W4 is the IRS form that tells my employer how much taxes to withhold from my paycheck. Thus, if I claim on my W4 that I am single with no children, my employer will withhold more taxes than if I claim that I am married with a child.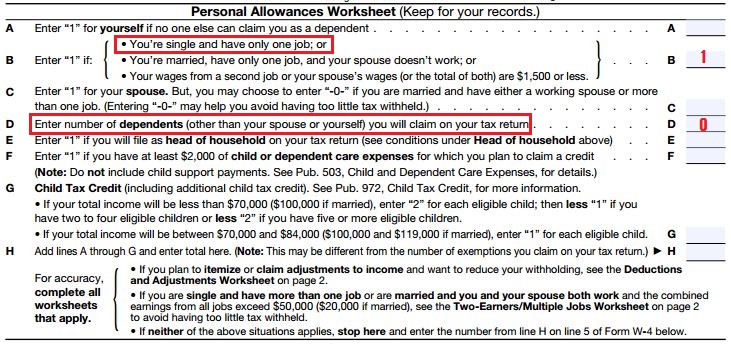 This ensures that I pay enough taxes throughout the year and don't owe more when I file my tax return in April.
And finally, when I started my new job, I also picked up health insurance for my hubby and myself, starting in March 2016. We were no longer subjected to the health care tax fine for going without any health insurance that directly added to our taxes in 2015. And while my employer pays for my health insurance premium, we pay out of pocket for my hubby's portion of the premium, which can be declared as an itemized deduction.
Related post: Renewing My Health Insurance

Related post: I Was Pregnant Without Insurance
It's important to remember that these strategies are not quick fixes. The earlier these strategies are implemented, the better tax position you will be in. While contributing to your IRA can be decided after the end of the year, the other three strategies, contributing to your 401(K), picking single on your W4, and carrying health insurance, have a greater affect when done earlier than later. You also can't pick up health insurance whenever you want, but you can change your W4 selections and contribute to a retirement account, whenever you want.